Hair Benders @ East Brainerd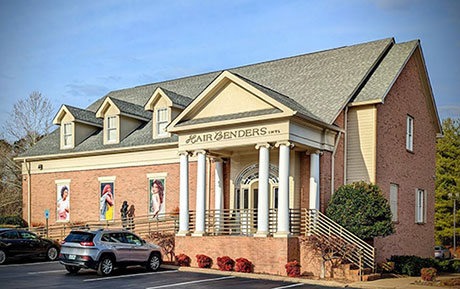 Welcome to Hair Benders Internationalé, your premier destination for expert hair coloring and styling services in the heart of Chattanooga! We are proud to be the only Redken Elite and Intercoiffure salon in the area, and we're committed to providing our guests with an unparalleled salon experience.
Our experienced stylists are dedicated to creating beautifully cut and colored hair with a client-centered approach. We believe every guest deserves personalized attention and care, so we prioritize guest wishes and address needs and desires during the complimentary consultation. Whether you're looking for a new haircut, vibrant hair color, or a stunning updo for a special occasion, our stylists have the expertise and creativity to make your vision a reality.
But Hair Benders Internationalé is more than just a hair salon. Our East Brainerd location also houses "TheSPA at HairBenders" on the third floor, where you can indulge in luxurious beauty treatments. From rejuvenating facials, body waxing, brow & Lash Enhancements, and manicures and pedicures, our spa services are designed to help you look and feel your best from head to toe.
At Hair Benders Internationalé Salon and Spa, we believe every guest deserves to be pampered. We offer personalized services to meet your unique needs and preferences. Whether you're visiting us for a quick haircut or a full day of spa treatments, we'll ensure you leave our salon feeling relaxed, refreshed, and beautiful.
So why settle for anything less than the best? Come and experience the Hair Benders Internationalé Salon and Spa difference today. We're confident that you'll love our personalized approach to hair and beauty care, and we can't wait to help you look and feel your very best!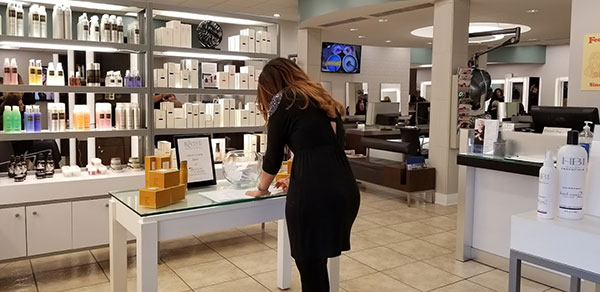 Relax and enjoy the complimentary hand or foot massage that accompanies your service. Spa HBI also offers paraffin treatments, salt glow scrubs and moisturizing therapies to revitalize and hydrate your skin.
"All of the hair stylists are so professional and nice, they know and can do everything! They're also very accurate if you bring in a photo of what you want, they will make it look EXACTLY like that. Very nice interior with a flat floor plan and an entrance ramp that makes it very accessible."
Christian Cantrell
Google Review
"Hair Benders is great! Megan and Grace have helped me and they are both wonderful. Ryan at the front desk is very friendly.
The salon is clean and well managed, and the prices for cuts and styling are fair. I feel taken care of here, and I am glad to have found a place that I know will do a good job."
Laura
Google Review
"Love this place!!! I live in Northwest Georgia and it was completely worth the drive to Chattanooga!! The entire staff was extremely friendly and professional, the quality of the products were exceptional. My new favorite salon. I highly recommend to woman and men alike!"
Merinda Silvers
Google Review
Hair Benders @ East Brainerd
1615 Gunbarrel Rd.
Chattanooga, TN 37421
(423) 894-2973
SALON HOURS
Mon 9AM–6PM
Tue 9AM–7:30PM
Wed 9AM–6PM
Thu 9AM–7:30PM
Fri 9AM–6PM
Sat 8AM–3PM
Sun Closed